Search by Company, Agency or Agent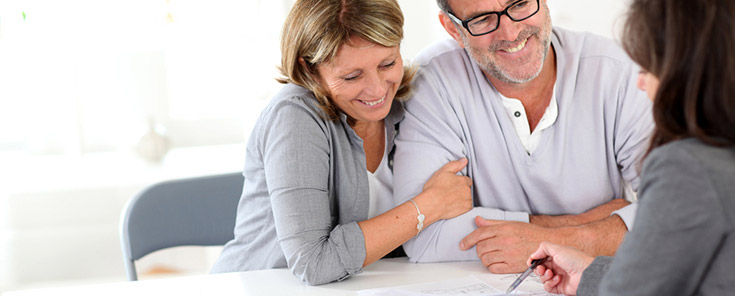 Remember to always verify with the Nevada Division of Insurance that the person or company you are working with is licensed, certified or authorized to conduct business in this state. You can do this here or you can contact the Division in Northern Nevada at (775) 687-0700 and in Southern Nevada at (702) 486-4009.
Americans With Disabilities Act
The Division of Human Resource Management's Equal Employment Opportunity office (EEO) coordinates the State's various ADA programs and resources, ensuring employees and citizens are referred to the right person.  ADA is considered to be the first lawful affirmation for equal treatment of Americans with mental and physical disabilities, the ADA prohibits discrimination against people with disabilities in employment, government services, public accommodations, commercial facilities, education and other areas of society.
The Nevada Division of Insurance

Talk to us. We're here to help.
Whether it's auto, home, health, life or bail, the Nevada Division of Insurance is your advocate. Call the Division of Insurance today if you have questions or concerns about your insurance company, agency or agent.
Toll-free at: (888) 872-3234
What We Do
The Insurance Division is charged with protecting the rights of the consumer and the public's interest in dealing with the insurance industry and is responsible for regulating the insurance industry. It sets ethical and financial standards for insurance companies and review rates. The division responds to and assists consumers. It reviews insurance policies to ensure compliance with Nevada insurance laws and regulations. The division licenses insurance companies, insurance agents and producers. It makes sure insurance companies are solvent and have the ability to pay claims. It also makes sure companies follow through on the promises made to consumers through insurance policies. The division also reviews programs operated by self-insured employers for worker's compensation.
Title Insurance - You Have a Choice
Whether you are purchasing a new home or refinancing your current home, you will likely have to purchase title insurance. Use the Division's Title Insurance Rate Comparison Tool to view and compare custom title insurance and escrow rates.
What is Health Care Reform?
On March 23, 2010, President Obama signed the Affordable Care Act (ACA) also known as health care reform into law. The law puts in place a significant number of health insurance reforms that have rolled out over the last three years. Some of the final and most notable changes of the law took effect on January 1, 2014.
One way to characterize the impact of the ACA is to say that it makes insurance more accessible to you. There are a number of provisions throughout the law that help you afford coverage, as well as guarantee you access to insurance with a minimum level of benefits.
VIEW HEALTH INSURANCE RATES AND PLAN DOCUMENTS
LEARN ABOUT HEALTH CARE REFORM
HOW HEALTH CARE REFORM AFFECTS YOUR FAMILY
HOW TO PURCHASE INSURANCE FOR YOU & YOUR FAMILY
Health Care Reform and your Business
Regardless of the size of your business, it is likely that some of these new laws and regulations will affect your business in some way. We have information to help you navigate these challenges and opportunities so that you can make the best decisions for your business.
US DOL AFFORDABLE CARE ACT GUIDANCE
News
The most recent wildfire in Northern Nevada's Lyon County near Dayton that burned more than 3,000 acres was a good reminder that wildfire season is upon us and we need to be prepared. For this reason it is important to mitigate now to reduce the possibility of fire-related property damages.
Bulletin 18-004 - Notice of Withdrawal of Bulletins 97-002, 11-006, and 13-006

This Bulletin provides guidance from the Division regarding collection and charges permitted in connection with a bail transaction under the Insurance Code.
June 28, 2018 - Hearing: In the Matter of Nathaniel Lamar Cox, Cause No. 17.0536

July 12, 2018 - Hearing: In the Matter of Secure Home Warranty; Does I-X and Roes I-X, Cause No. 17.0149