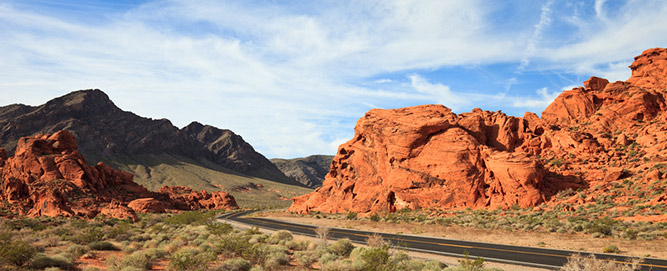 Our Mission
To protect the rights of Nevada consumers in their experiences with the insurance industry and to ensure the financial solvency of insurers. In order to fulfill its mission, the division will advance a sound regulatory environment that is responsive to the insurance needs of Nevada.

Agency Operations Summary
The Insurance Division is charged with protecting the rights of the consumer and the public's interest in dealing with the insurance industry and is responsible for regulating the insurance industry. It sets ethical and financial standards for insurance companies and review rates. The division responds to and assists consumers. It reviews insurance policies to ensure compliance with Nevada insurance laws and regulations. The division licenses insurance companies, insurance agents and producers. It makes sure insurance companies are solvent and have the ability to pay claims. It also makes sure companies follow through on the promises made to consumers through insurance policies. The division also reviews programs operated by self-insured employers for worker's compensation.
The state of Nevada is part of the U.S. insurance regulatory framework which is a highly coordinated state-based national system designed to protect policyholders and to serve the greater public interest through the effective regulation of the U.S. insurance marketplace. Through the National Association of Insurance Commissioners (NAIC), U.S. insurance regulators establish national standards and best practices, conduct peer reviews and coordinate their regulatory oversight to better protect the interests of consumers while ensuring a strong, viable insurance marketplace. U.S. insurance regulators also participate in the International Association of Insurance Supervisors (IAIS) along with the NAIC by participating in major standard setting initiatives, including working with fellow regulators from around the world to better supervise cross-border insurers, identifying systemic risk in the insurance sector, and creating international best practices.
Impact of the Insurance Industry
The Insurance industry, which is regulated by the Division of Insurance, is the fourth largest source of revenue to the General Fund in the State of Nevada.
Insurers had over $14 billion of written premium to Nevada consumers in 2015.
Nevada's insurance premium tax provided $283,399,368 and $299,446,771 of revenue to the State's General Fund for fiscal years 2015 and 2015, respectively.
Nevada has over two thousand traditional carriers licensed to conduct business in our state that are domiciled in other states. 264 are domiciled in Nevada, and 202 companies are Captives.
Market Regulation
In 2014 and 2015 calendar year, the Division participated in 59 financial examinations and 13 market conduct examinations of domestic and foreign insurers. During that same time period, 199 regulatory examinations of "non-traditional" insurers (businesses regulated under the Insurance Code but which are not traditionally thought of as insurers, such as title insurance and funeral home services) were conducted.
During the last biennium 181 desk audits have been completed by the Division and transmitted to insurers for review, of which 123 have been accepted by insurers and transmitted to the Department of Taxation.
The Division admitted 106 insurers (including 20 Captives) in 2012.
Licensed Producers
2,363 Resident Firms and 16,049 Resident Individuals
8,337 Non Resident Firms 91,179 Non Resident Individuals
Total of 10,700 firms and 107,228 individuals (resident and non-resident)
The Division received 42,934 new license applications and renewals in fiscal year 2012.
Consumer Protection
During calendar year 2012, the Division of Insurance recovered $6.3 million for consumers and insurers in Nevada.
For 2012, the Division of Insurance had more than 24,000 consumer contacts, and investigated more than 1,900 consumer complaints during 2012.
The authorized Division staff count for FY 2017 is 85 employees, of which 10 are based in Las Vegas.