Pet Health Insurance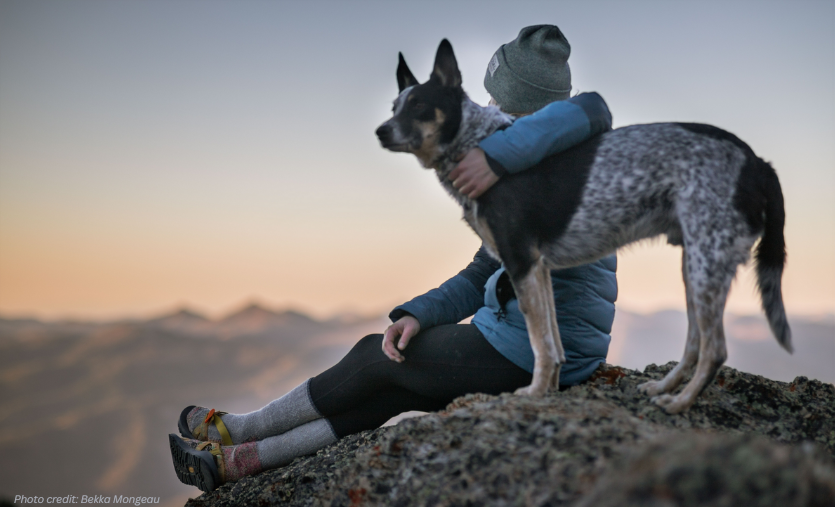 Pet health insurance may help cover veterinary bills for your dog, cat, or other type of pet if they get sick or injured, but just like with any insurance plan, it's important to do your research and compare plans before purchasing a policy. 

Although pet health insurance is technically considered a type of property and casualty insurance such as auto or homeowners insurance, it works in a similar manner to human health insurance in that is has annual premiums, deductibles, co-pays, caps and exclusions for pre-existing or hereditary conditions. Cost of coverage depends on several variables including species of animal, breed, gender, age, location; and the level of coverage and deductible chosen.

There are three general levels of pet health insurance coverage:
| | |
| --- | --- |
| Accident-Only / Basic Coverage   | This is the least expensive option. Basic coverage provides the lowest reimbursements for procedures, and will help pay for accidental injuries, poisoning in certain cases, and illnesses (including cancer). These policies typically include an annual deductible, caps on reimbursements per accident or illness, as well as caps on total reimbursements per policy term.   |
| Accident & Illness / Comprehensive Coverage | Costlier than basic coverage, but offers more generous benefits, such as reimbursements for accidental injuries, emergencies, and illnesses; and coverage for office visits, prescriptions, diagnostic tests, X-rays, and lab fees. These policies feature lower annual deductibles than those for basic coverage, but also cap reimbursements per accident and illness, as well as on total reimbursements for the policy term.   |
| Pet Well Care Protection / Wellness Coverage | Reimburses for preventive and routine care, including physical exams, flea and heartworm prevention, vaccinations, and dental care. |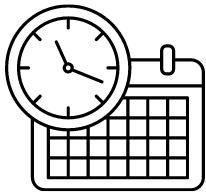 NOTE: Many pet health insurance policies have a waiting period before coverage starts. These waiting periods typically range from 2-14 days for accident only coverage and 14-30 days for illness, but you should confirm with your individual policy. 


  Top Considerations Before Purchasing a Pet Insurance Policy
1. Consider your budget and whether you need pet insurance: Estimate the health costs for your animal's expected life. Take into consideration how much you could afford for emergency treatment or a long illness.
2. Consider your pet's breed: Some breeds are more prone to certain illnesses or injuries than others, so make sure you choose a plan that covers these conditions.
3. Shop around: Compare policy benefits, deductibles, limits, and exclusions. Take time to read the terms and conditions including co-pays, deductibles, amount of coverage, and limits and exclusions.
4. Verify before you buy: Make sure the agent selling pet insurance is licensed in your state, or if you have questions about pet insurance, contact the Nevada Division of Insurance.   


What to Compare When Reviewing Your Options 

 Covered Conditions
Some pet health insurance policies may reimburse covered medical expenses for accidents, illnesses, surgeries, X-rays, prescriptions, hospitalizations, emergencies, or cancer treatments. Other plans may only cover accident and illness after a waiting period.
 Pre-existing Conditions
Hereditary conditions and certain medical conditions are considered pre-existing. Look to see if the conditions are considered curable (stable or controlled pre-existing conditions) or incurable (terminal pre-existing conditions). For pre-existing conditions, the insurance company may choose to enforce a waiting period before coverage can begin. Conditions considered incurable such as diabetes or cancer may be excluded or may be covered on a limited basis. A veterinarian may need to conduct an examination to certify your pet's health.
 Renewable Benefits
If your pet is treated for a covered condition during the policy term, some companies may consider the condition to be pre-existing and will exclude coverage for the condition when the policy is renewed.
 Exclusions
Treatments not covered by pet insurance can vary by type of pet or breed. Not all pet insurance plans cover preventative care, dental care not associated with an accident or injury, treatment of behavioral problems, breed-specific or hereditary conditions or elective procedures. Treatment of congenital conditions (a condition your pet is born with) or hereditary conditions may have a limited benefit.
 Reimbursement
What the insurance company will pay per treatment is explained in a benefits schedule. This list outlines how much — by percentage of cost or dollar amount — the company will pay for treatments. You may be responsible for copays or deductibles. Some companies will pay the vet for services, but often you'll be responsible for the full amount at the time of treatment, and then be reimbursed by the insurer for covered expenses.
 Veterinarian Networks
Some pet health insurance policies will require you to use a specific network of veterinarians. Check to see which ones are in your network.
Checklist of questions to ask your insurance agent or company



  Can I choose my own vet?  
  What is the deductible and copay?  
  Does the policy cover annual wellness exams? 
  Is there a dollar limit for office fees? 
  Are prescription drugs covered? 
  What about spaying or neutering charges? 
  Does the policy have renewable benefits? 
  Is there a waiting period before coverage becomes effective? 
  Does my pet need a health exam to qualify for the policy? 
  If my pet has a pre-existing condition or chronic condition, how is it covered or excluded? 
  How long do you take to pay claims? 
  Does this plan cover advertising costs and rewards if my pet is lost or stolen? 
  Does this plan have end-of-life benefits?   


 Tips to save money on pet health insurance   



 Consider insuring your pets while they're young and healthy.


 Get lower coverage limits if your pet is low-risk.


 Spay or neuter your pet to reduce the risk of certain health complications and reproductive-  related conditions.


 Ask about discounts.
 





More Information 
Pet insurance, like other kinds of insurance, is regulated by your state insurance department. To make sure an agent selling pet insurance is licensed in Nevada, or if you have questions about pet insurance, contact the Nevada Division of Insurance at (888)-872-3234; email pcinsinfo@doi.nv.gov; or use our Verify a License website tool.