Search by Company, Agency or Agent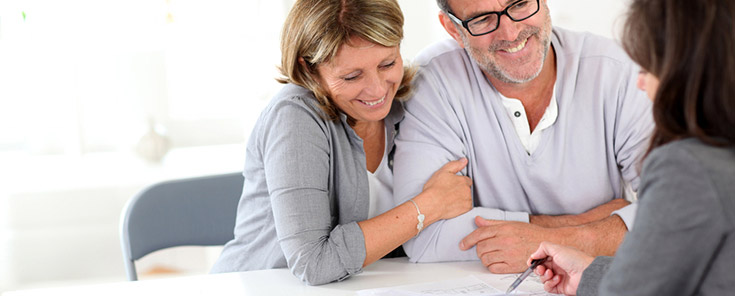 Remember to always verify with the Nevada Division of Insurance that the person or company you are working with is licensed, certified or authorized to conduct business in this state. You can do this here or you can contact the Division in Northern Nevada at (775) 687-0700 and in Southern Nevada at (702) 486-4009.
Producer lists are now readily available to download by visiting the Division's self-serve website. This page allows you to download lists by license or qualification types for producers and agencies.
Insurance Education – Teacher Resources
Looking for resources to teach the insurance component of Nevada's high school financial literacy requirement? The Division has lesson plans, classroom resources and an insurance library for educators for free download and instructional use
The Business of Bail in Nevada
From licensing requirements to consumer information, find out what it takes to qualify for the different bail licenses, what Nevada's bail laws say, and general information about how bail works in Nevada.
What is Health Care Reform?
On March 23, 2010, President Obama signed the Affordable Care Act (ACA) also known as health care reform into law. The law puts in place a significant number of health insurance reforms that have rolled out over the last three years. Some of the final and most notable changes of the law took effect on January 1, 2014.
One way to characterize the impact of the ACA is to say that it makes insurance more accessible to you. There are a number of provisions throughout the law that help you afford coverage, as well as guarantee you access to insurance with a minimum level of benefits.
VIEW HEALTH INSURANCE RATES AND PLAN DOCUMENTS
LEARN ABOUT HEALTH CARE REFORM
HOW HEALTH CARE REFORM AFFECTS YOUR FAMILY
HOW TO PURCHASE INSURANCE FOR YOU & YOUR FAMILY
Health Care Reform and your Business
Regardless of the size of your business, it is likely that some of these new laws and regulations will affect your business in some way. We have information to help you navigate these challenges and opportunities so that you can make the best decisions for your business.
US DOL AFFORDABLE CARE ACT GUIDANCE
Americans With Disabilities Act
The Division of Human Resource Management's Equal Employment Opportunity office (EEO) coordinates the State's various ADA programs and resources, ensuring employees and citizens are referred to the right person.  ADA is considered to be the first lawful affirmation for equal treatment of Americans with mental and physical disabilities, the ADA prohibits discrimination against people with disabilities in employment, government services, public accommodations, commercial facilities, education and other areas of society.
Important Health News
Friday Health Plans will end operations on August 31, 2023
Friday Health Plans of Nevada (FHP-N) has begun winding down its operations in Nevada, and the Court has ordered a liquidation date of September 1, 2023
Coverage for existing FHP-N members will end at midnight on August 31, 2023.  A special enrollment period will open for existing FHP-N members to enroll in a new health insurance policy on Nevada's Silver State Health Insurance Exchange (Exchange), the state agency overseeing the online health insurance marketplace, NevadaHealthLink.com, before the current coverage is terminated. The special enrollment period through NevadaHealthLink.com is open now through October 31, 2023, for any Nevadans who lost health insurance through Friday Health Plans, including those with plans on or off the Marketplace. Consumers can visit NevadaHealthLink.com or call 1-800-547-2927 to shop for and enroll in a new plan and take advantage of tax credits or subsidies they may qualify for based on income. 
To avoid a gap in coverage, FHP-N members must enroll in a new health insurance plan on or before August 31, 2023.   Consumers who fail to enroll in a new health plan by this date will still have until October 31, 2023, to purchase health insurance, but they may experience a gap in coverage. 
IMPORTANT DATES
| | |
| --- | --- |
| July 25, 2023 | Special Enrollment Period Begins |
| August 31, 2023 | Last Day to Enroll Without a Gap in Coverage |
| August 31, 2023 | Friday Health Plans of Nevada Coverage Ends |
| October 31, 2023 | Last Day of Special Enrollment Period |
| November 1, 2023 | Open Enrollment Period on Nevada Health Link Begins |
Providers should continue to service all FHP-N members through August 31, 2023, and should not demand payment other than the proper cost share associated with the medical service and relevant health plan.
View recording of the webinar and FAQs here!
Check out the latest AUTO INSURANCE FAQs submitted by Nevada consumers.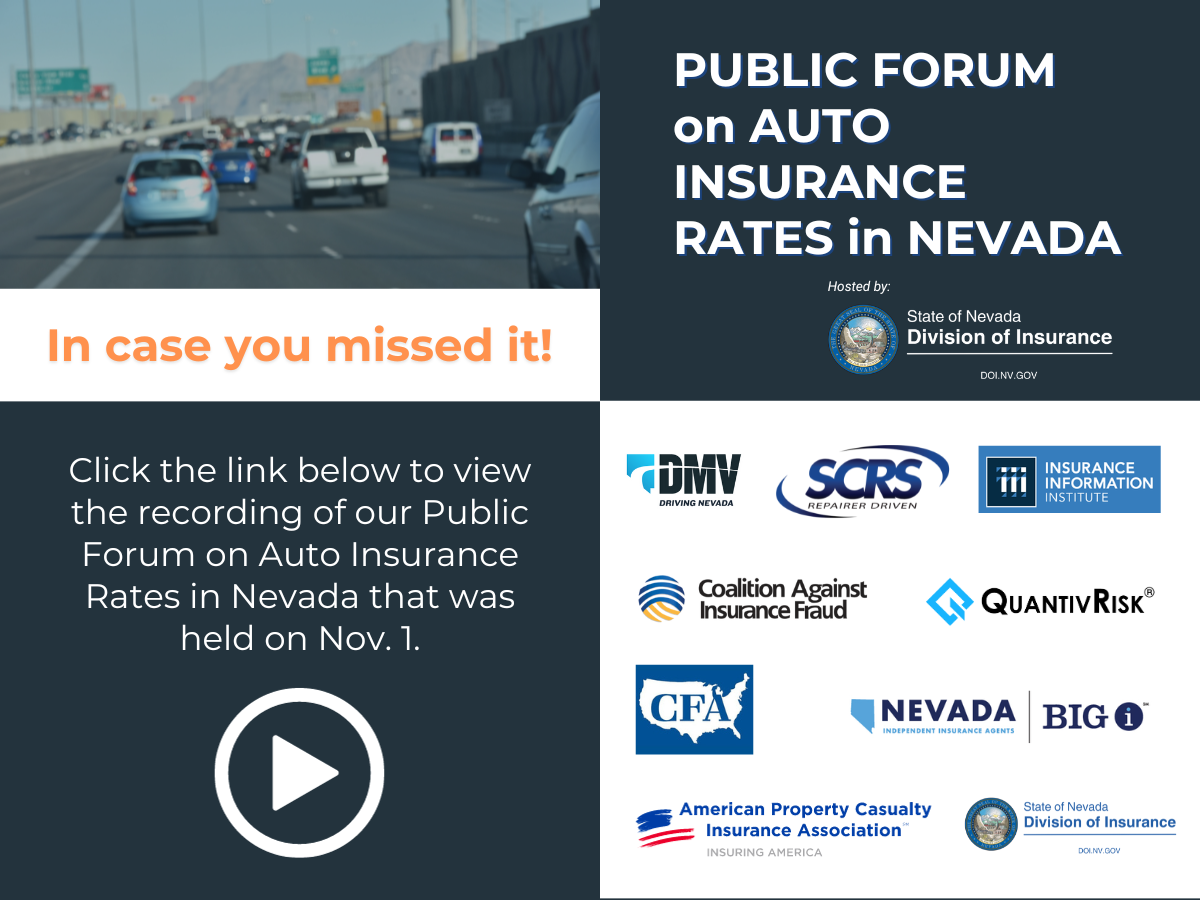 Bulletin 23-002 - This bulletin serves as guidance from the Nevada Division of Insurance ("Division") to all insurance companies regarding their obligation to provide coverage for COVID-19 vaccines, including the recently updated mRNA COVID-19 vaccine recommended by the Advisory Committee on Immunization Practices ("ACIP") on September 12, 2023.

Bulletin 23-001 - The Division of Insurance ("Division") has recently observed numerous inconsistencies and noncompliance in reporting by Service Contract Providers licensed and doing business in Nevada who are required to provide status reports to both Nevada consumers and the Division in respect to emergency repairs. In the event that emergency repairs are deemed essential to the health and safety of the service contract holder and render the dwelling unfit to live in because of defects that endanger the health and safety of the occupants, all service contract providers must adhere to the requirements set forth in Nevada Administrative Code 690C.110.
December 18, 2023 - Notice of Intent to Act Upon Regulation LCB File No. R109-23

January 11, 2024 - Hearing: Shawneca Jenell Beckum; Actuary Solutions Group, Cause No. 22.0259