Search by Company, Agency or Agent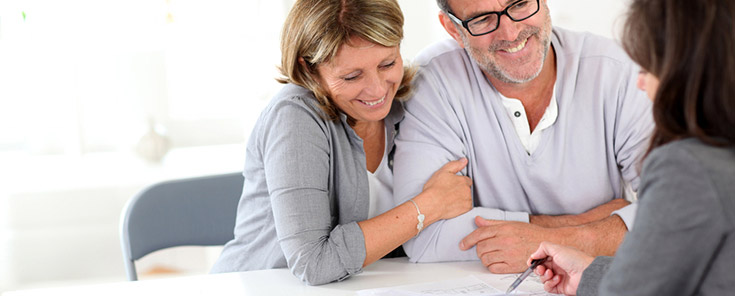 Remember to always verify with the Nevada Division of Insurance that the person or company you are working with is licensed, certified or authorized to conduct business in this state. You can do this here or you can contact the Division in Northern Nevada at (775) 687-0700 and in Southern Nevada at (702) 486-4009.
Producer lists are now readily available to download by visiting the Division's self-serve website. This page allows you to download lists by license or qualification types for producers and agencies.
Insurance Education – Teacher Resources
Looking for resources to teach the insurance component of Nevada's high school financial literacy requirement? The Division has lesson plans, classroom resources and an insurance library for educators for free download and instructional use
The Business of Bail in Nevada
From licensing requirements to consumer information, find out what it takes to qualify for the different bail licenses, what Nevada's bail laws say, and general information about how bail works in Nevada.
What is Health Care Reform?
On March 23, 2010, President Obama signed the Affordable Care Act (ACA) also known as health care reform into law. The law puts in place a significant number of health insurance reforms that have rolled out over the last three years. Some of the final and most notable changes of the law took effect on January 1, 2014.
One way to characterize the impact of the ACA is to say that it makes insurance more accessible to you. There are a number of provisions throughout the law that help you afford coverage, as well as guarantee you access to insurance with a minimum level of benefits.
VIEW HEALTH INSURANCE RATES AND PLAN DOCUMENTS
LEARN ABOUT HEALTH CARE REFORM
HOW HEALTH CARE REFORM AFFECTS YOUR FAMILY
HOW TO PURCHASE INSURANCE FOR YOU & YOUR FAMILY
Health Care Reform and your Business
Regardless of the size of your business, it is likely that some of these new laws and regulations will affect your business in some way. We have information to help you navigate these challenges and opportunities so that you can make the best decisions for your business.
US DOL AFFORDABLE CARE ACT GUIDANCE
Americans With Disabilities Act
The Division of Human Resource Management's Equal Employment Opportunity office (EEO) coordinates the State's various ADA programs and resources, ensuring employees and citizens are referred to the right person.  ADA is considered to be the first lawful affirmation for equal treatment of Americans with mental and physical disabilities, the ADA prohibits discrimination against people with disabilities in employment, government services, public accommodations, commercial facilities, education and other areas of society.
This bulletin provides guidance to comply with NRS 679B.124 which requires the Commissioner of Insurance to develop, prescribe, and make available a form letter that a health carrier must use to notify a provider of health care of the denial of the application to be included in the carrier's network of providers. Bulletin 21-001 replaces bulletin 20-001.  

The Division of Insurance (Division) is providing guidance related to individuals who are participating in the State's Early Intervention Services Program (Program) as specified in Title 34 of the Code of Federal Regulations (CFR), section 303. Title 34 of the CFR, section 5201, includes the provisions related to the use of public benefits or private insurance to pay for Part C services under the Program. As outlined in the CFR and specified in the system of payments and fees section of the State of Nevada Early Intervention Policy Manual2, Early Intervention Services (EIS) funding can be provided through private insurance as long as there is no direct cost to the family for the covered service.
March 31, 2023 - Hearing in the matter of Tyler Scott Bolton, et al., Cause No. 21.0076

April 4, 2023 - Hearing in the matter of Shawna M. Barnes, et al., Cause No. 21.0547